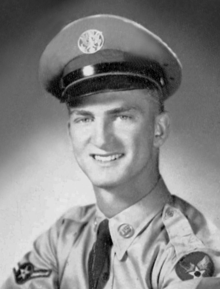 Rossetti, Anthony J. "Russ" , of Medford, formerly of the North End of Boston, at 92 years old, passed away peacefully Monday, February 6th, 2023, after a brief illness. 
Beloved husband to the late Diana (DeCristoforo) Rossetti
Adored son to the late Salvatore & Philomena (Cincotti) Rossetti.
Step-son to the late Arthur Peirano.
Devoted father to Linda (Rossetti) Iacabone of Medford and Anthony Rossetti of North Andover.
Loving father in-law to Roger Iacabone and Tina (Petrillo) Rossetti. 
Dear brother to the late Carmella Kenny and Joanne Forgione.
Cherished grandfather to Roger and his wife Nicole Iacabone, of Burlington, Ma, and loving great grandfather to Sofia Iacabone.
Also survived by his loving nieces and nephews.
Family and friends will honor Anthony's, life by gathering at the Rogers & Hutchins Funeral Home, 292 Massachusetts Ave, Arlington, MA on Thursday, February 9th, 2023 from 9:00a.m. to 11:00a.m. followed by a Mass of Christian Burial at St. Joseph Catholic Church, 118 High St., Medford, Ma at 11:30a.m.  Services will conclude with with Anthony being laid to rest with his wife at Oak Grove Cemetery, 230 Playstead Rd., Medford, MA.
Anthony, or as he was affectionally known to his family and friends as "Russ", was born in Boston on February 18th, 1930, to Salvatore and Philomena Rossetti.  Anthony resided in the North End of Boston and attended Boston Public Schools graduating from Boston English High School. From there he enlisted in the United State Air Force where he was assigned to Armed Forces Special Weapons Project during the Korean War. Upon leaving active military service he returned to the North End and met the love of his life Diana DeCristoforo.  Anthony and Diana, married on September 18th, 1955, in Boston, eventually relocating and starting a family in Medford, Ma, where they raised their two adored children, Linda and Anthony.  Anthony was a laborer with Brockway-Smith until his retirement in 1992. 
Anthony was an active participant and parishioner at St. Joseph Catholic Church in Medford.  Anthony sat on the Athletic Board for 6 years and was the Chairman for 3 of those years. He introduced the Youth Soccer Program, Woman's Volleyball Program, Youth Boxing Program (Confidence Builder).  He was also elected to the Parish Pastoral Council and for 15 years was the producer and coordinator of the Parish Show at St. Joseph Catholic Church. 
Anthony had a love for theatre, off Broadway Shows and was the technical assistant for Mystic Players in Medford, Ma.  Anthony also had a very big role holding many titles at Chevalier Theatre at 30 Forest St., Medford.  While there he was part of the renovation crew, monitor, technical assistant, lighting coordinator, and spot light operator.  He was a part of their fund raising committee, float committee, and elected to the Friends of Chevalier Board of Directors in 1997.
Anthony enjoyed being in the company of his family and enjoyed his family vacations in Florida at Disney World, Nantasket Beach, as well Ogunquit Beach in Maine. 
Anthony is sure to be missed by all who knew him and May he Rest in Peace with his beloved wife Diana.